October is a month full of very good things and Very Bad Things. I'm celebrating my birthday as well as the release of Very Bad Things, my first young adult mystery. The book is a thrill ride, and I hope all my mystery fans will check it out. Publishers Weekly calls it a "fast-paced" and "tightly-wound thriller" and Booklist raves about the narrative accelerating into "dramatic, twisting revelations and a white-knuckled climax." My mom said it was too scary to read at night before bed (ha, I love it!). It's been wonderful getting back to my mystery roots, and I cannot wait to hear what you think. See my Books page for links to buy the hardcover, e-book, or library edition. Enjoy!
The Very Good Thing about Very Bad Things Contest!!! I'm giving away three signed copies on Goodreads, and I'd like to give away another three signed copies here. To enter, email mcbridemysteries@aol.com and say, "Enter me to win VBT!" Contest closes on Halloween, October 31, at midnight Central Time. Ghostly good luck to you!
Contest winners from September!!! Thanks to all who entered to win signed paperback copies of Mad as Helen (River Road Mystery #2). The winners were Joan of Florida, Linda of Kentucky, Jill of California, Sherry of Alabama, and Michelle of Ohio. I also gave away 12 e-book copies of Not a Chance in Helen (River Road Mystery #3) via my Facebook pages. If you want to hear about pop-up contests, please friend me on Facebook or like my Susan McBride Books page.
October Events!!! Yes, I'm finally getting out of the house to talk books again. I'll be at the St. Louis Artists Guild at 9 a.m. on Saturday, October 18, and I'll be at the Schlafly Branch of the SLPL at 7:00 p.m. on Thursday, October 23. For more information, check out my Events page. I hope you'll come see me!
More good news: I finished Say Yes to the Death and turned it in (yippee!!!). It's the sixth Debutante Dropout Mystery and will be out from HC/Avon in September of 2015. To call it zany is an understatement! What a fun way to bring back Andy & Cissy. They are the Laurel and Hardy of the amateur sleuth genre, that's for sure.
Speaking of Andy and Cissy, HarperCollins is putting out an e-book collection of the first five Debutante Dropout Mysteries. So you can buy Blue Blood, The Good Girl's Guide to Murder, The Lone Star Lonely Hearts Club, Night of the Living Deb, and Too Pretty to Die for $4.99 (I'm not kidding!). Check out my Books page for links to order.
Find me on Facebook at Susan McBride Books for book-related updates. Or if you'd prefer more everyday chatter and lots of pics of Emily, friend me at Facebook instead. Either way, have a Boo-tiful October and Happy Reading!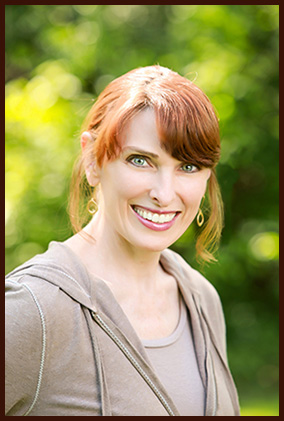 Photo credit: Sarah Crowder/Ladue News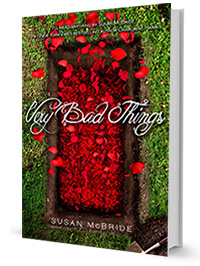 Enter to win