Wine, Wit & Lit is over and done! Hooray! Thanks to everyone who contributed: the guests who came to support us and have fun (some of whom drove great distances!); my author-buddies who participated; the publishers who sent books and promo goodies; and every human and business who donated so that we could raise $2,200 for Reeling & Healing Midwest in a mere two hours. Big hugs to all and my heartfelt appreciation!
Several days post-fundraiser, the good folks at Thomas & Mercer flew me out to LA to shoot several videos to promote Walk Into Silence. I didn't want to be away from Emily for too long, so I left at the crack of dawn and flew home at midnight. But it was worth the insanity! I met my editor face-to-face, and she's wonderful. The whole crew at Thomas & Mercer was amazing, as a matter of fact. I'll holler when the videos are ready to view. Until then, here is a behind-the-scenes pic from the studio!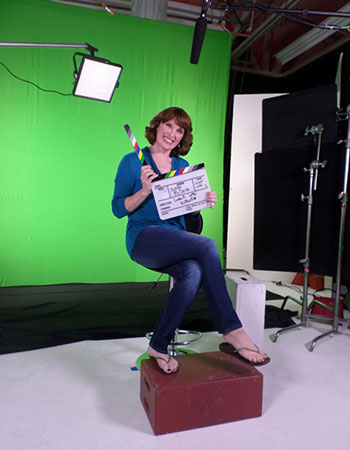 BIG NEWS & CONTEST!!!
I have actual copies of Walk Into Silence, coming out on December 1 from Amazon's Thomas & Mercer imprint—woo hoo! I think I'm going to have to give some away. Yep. So here's the deal: tell me what song the words in the title come from, and you'll be entered to win one of five signed copies of Walk Into Silence. (Yes, you'll probably have to Google unless you're a huge '80s rock fan!!!). Email me at McBrideMysteries@aol.com with your answer, and I'll put your name in the proverbial hat. I will randomly draw five winners at midnight Central Time on October 1. Good luck!!!
For an awesome Publishers Weekly review of Walk Into Silence (they called it "gripping"!), click here.
For up-to-date news on releases and contests, please like Susan McBride Books and/or friend me on my personal page at Facebook (where I post pics of Miss Emily!).
Happy August!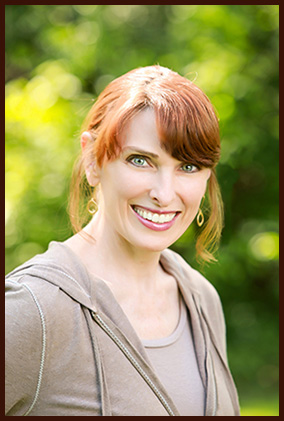 Photo credit: Sarah Crowder/Ladue News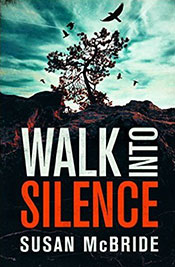 December 2016
"This gripping standalone successfully entwines the story of troubled Jenny Dielman with that of Jo Larsen, a serious and methodical police detective... A suspicious death, a murder, and submerged passions all figure in this tale of twisted love and redemption."
—Publishers Weekly