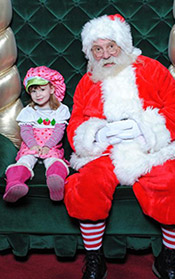 Well, I missed out on wishing folks a Happy Hanukkah, but at least I'm not too late to send out wishes for a very Merry Christmas and a Happy New Year!
I think being late is just my new thing, or maybe it's a Mommy Thing (at least it's my Mommy Thing!). The trouble is that I have so much fun with Emily that the rest gets pushed to the backburner. Which is why the fourth Helen book, Come Helen High Water, is still a work in progress, although I have to put it on hold for a bit as I revise Walk Into Silence (my darker detective novel that sold to Amazon's Thomas & Mercer imprint). Both books will be out in 2016, so I need to get cracking! It is an interesting experience balancing writing (my eternal passion) and motherhood (my current obsession!). But things always seem to work out, thank goodness.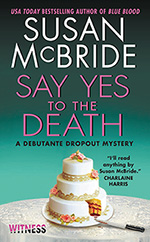 Happy Book News: If you haven't read my latest Debutante Dropout Mystery, Say Yes to the Death, which has Andy Kendricks and her crazy socialite mother Cissy on the hunt for the killer of Andy's prep school nemesis, aka La Belle from Hell, you can purchase the e-book for just $1.99 from now through early January (thank you, HarperCollins!). Here are links for easy ordering:
Amazon - BN.com - Google - iTunes - Kobo

I hope you read it and enjoy! I need to do another contest, don't I? I think I'll do a flash contest with the next newsletter! I'll do a gift card as a prize, and the giveaway will just last 24 hours. So be on the lookout in January!
For up-to-date news on releases and contests, please, like Susan McBride Books and/or friend me on my personal page at Facebook (where you'll find lots of pics of Miss Emily!). Wishing you a wonderful holiday season and a very Happy 2016!!!