If it's July, that means Wine, Wit & Lit is next month! Time to entice all you St. Louis-area book lovers into pre-registering for the August 14 event! Come join me and six of my bestselling and award-winning writer pals for a fabulous afternoon of "speed-dating with authors," food, wine, basket raffles, silent auction, and lots of fun as we raise money for Reeling and Healing Midwest, a nonprofit organization that takes cancer survivors fly-fishing.

As a cancer survivor myself, I love lending a hand to other survivors and co-survivors. Wine, Wit & Lit is a great way to contribute to a very worthy cause. Early registrants will get goodie bags filled with amazing bestselling books. For more info, see my Events page. To purchase tickets in advance, click here. If you're worried about the $25 ticket price, I can help. Shoot me an email at WineWitandLit@aol.com, and I'll make sure you get in, even if it's on me! Thanks so much!!!
More news about my mystery/thriller, Walk Into Silence, my first novel with Amazon's Thomas & Mercer imprint. The pub date has changed to December 1, which is great! That'll put Walk out there right in time for the holidays (and give me more time to write the fourth Helen book in the interim!). It's already available for pre-order in trade paperback, e-book, and audio. If you click on the trade paperback link, you'll get a sneak peek of the first chapter! If you're a book reviewer and would like a digital ARC, you can get one from NetGalley. If you have a problem, let me know, and I'll put you in touch with my publicist at T&M.
For an awesome Publishers Weekly review of Walk Into Silence (they called it "gripping"!), click here.
For up-to-date news on releases and contests, please like Susan McBride Books and/or friend me on my personal page at Facebook (where I post pics of Miss Emily!).
Happy July! Hope to see you at Wine, Wit & Lit in August!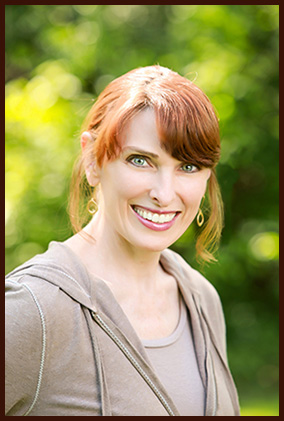 Photo credit: Sarah Crowder/Ladue News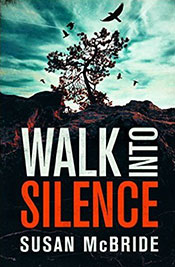 December 2016
"This gripping standalone successfully entwines the story of troubled Jenny Dielman with that of Jo Larsen, a serious and methodical police detective... A suspicious death, a murder, and submerged passions all figure in this tale of twisted love and redemption."
—Publishers Weekly